Archive of Previous Events
Invitation to a seminar discussion with James C. Scott

at the Free University of Berlin on
Wednesday, 14 June 2017, 2-5 PM
James Scott discusses his newest, not yet published book Against the Grain: Plants, Animals, Microbes, Captives, Barbarians, and a New Story of Civilization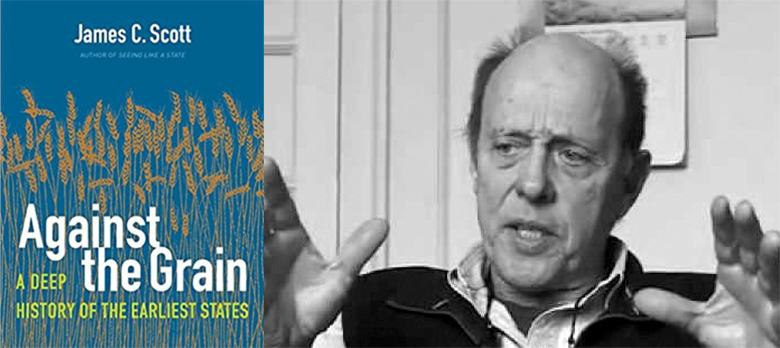 James C. Scott ist Professor of Political Science und Professor of Anthropology sowie Director of the Agrarian Studies Program an der Yale University (USA). Er forscht über Themen wie politische Ökonomie, Agrargesellschaften, Theorien der Hegemonie und des Widerstands sowie Anarchismus. Er veröffentlichte zahlreiche Bücher u.a.: "Weapons of the Weak: Everyday Forms of Peasant Resistance", "Seeing Like a State: How Certain Schemes to Improve the Human Condition Have Failed" und "Two Cheers for Anarchism: Six Easy Pieces on Autonomy, Dignity and Meaningful Work and Play".
Invitation to an open discussion on the topic of an "archaeology of waiting"
at the Free University of Berlin on
Thursday, 20 April 2017, 6 PM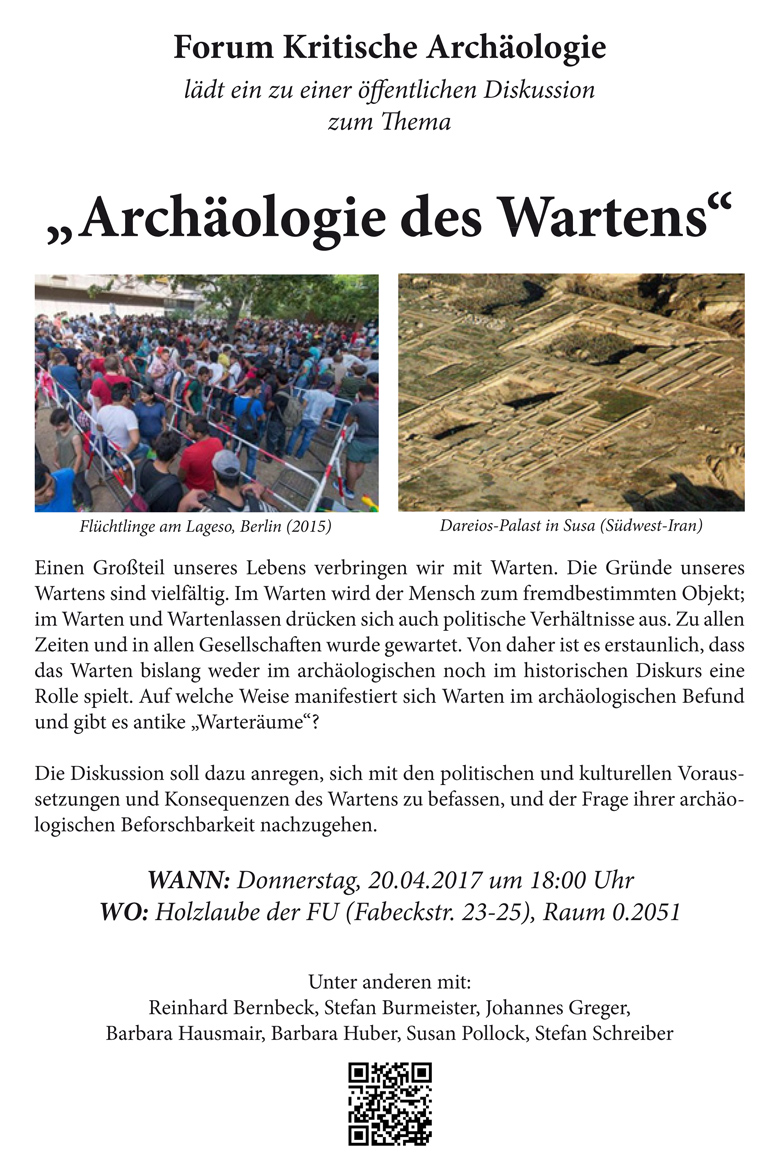 Das Forum Kritische Archäologie lädt ein zu einem Seminar und einer Diskussion zum Thema "The Materiality of Migration. The Politics of Migrant Death at the Arizona-Mexican Border"
an die Freie Universität Berlin am
Freitag, den 13. Mai 2016, 10-14 Uhr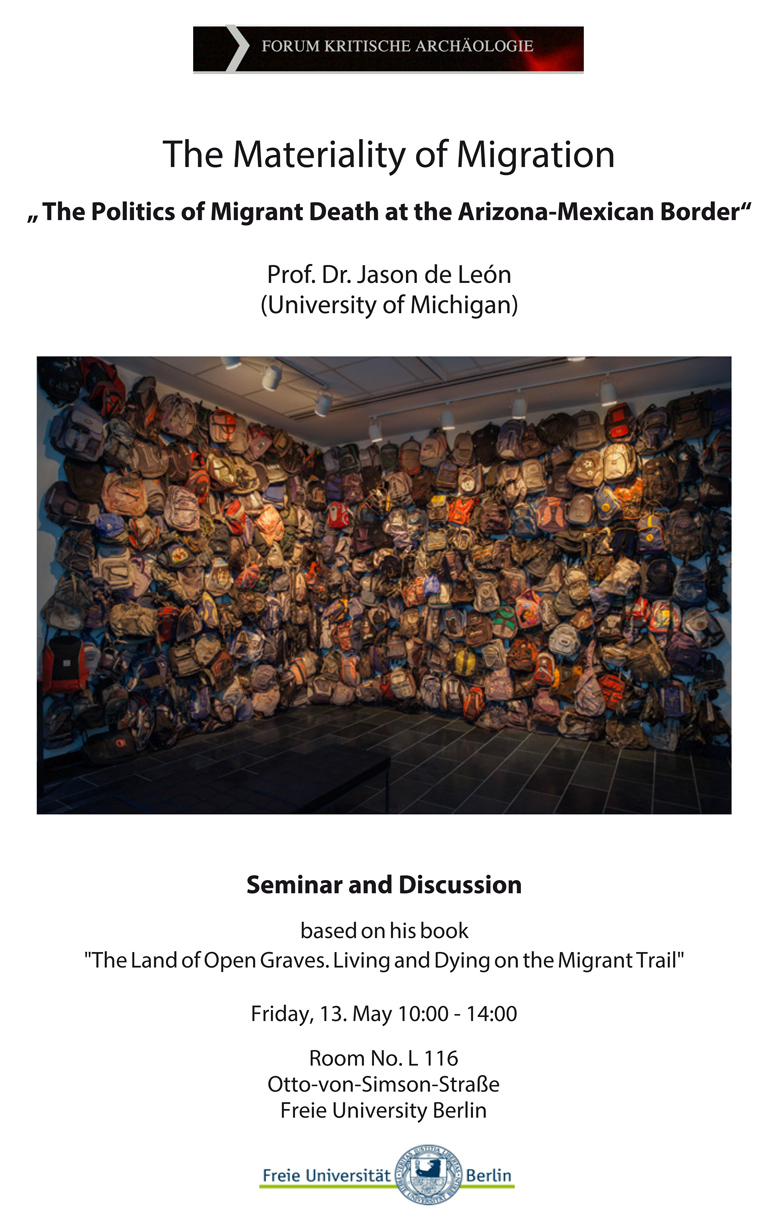 ISSN: 2194-346X